REED Fund Assists First District Development Company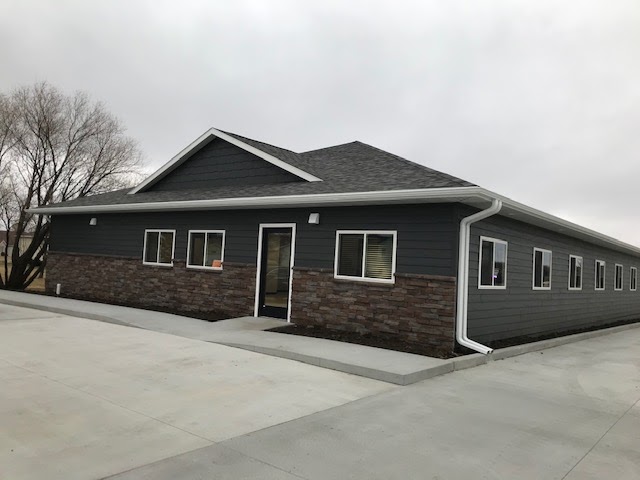 As the Executive Vice President of First District Development Company (FDDC), Paula Hulscher routinely sees the gratitude small business owners have when receiving financial assistance. So when FDDC received a REED Fund loan to help build a new office building, Hulscher was able to experience it herself.
"We had been leasing our former office space," said Hulscher. "As an institution that promotes ownership over renting with our clients, I am happy to say we are now doing the same!"
FDDC is a private, non-profit organization in Watertown, South Dakota, that provides economic development financing options to South Dakota small businesses. At the end of 2019, it received a zero-interest loan from Codington-Clark Electric Cooperative's loan fund, the REED Fund, to finance the construction of a new office building. The loan helped FDDC construct a 5,400 square-foot office building in Watertown, which increased their office and parking space significantly. Their old office, also in Watertown, had been an old downtown warehouse where they had reached its limit for growth. They had only four parking spaces, but they have access to 24 in their new location.
"Once we are able to have large gatherings again, our clients will not have the hassle of looking for parking to come see us," said Hulscher.
But the tangible advantages of increased office and parking space pales in comparison to benefits FDDC did not even know it needed. The loan allowed FDDC to commit less of their budget to capital expenditures and more to serving their customers needs, said Hulscher.
"The REED Fund loan allowed us to hire additional staff needed to assist customers when the COVID-19 pandemic hit in March," she said. "We have been swamped since then and, as a result of their assistance, we were better equipped to provide additional financing to new and existing customers when their need was greater than they had ever experienced."
Dave Eide, Codington-Clark Electric's General Manager, said working with FDDC is sound business sense for a rural electric cooperative.
"They are an association that provides financial assistance to local government units to promote economic development in the Watertown area," he said. "Codington Clark has a commitment to our community and economic development positively impacts the members we serve, the community as a whole and the cooperative itself."
Hulscher said FDDC views its mission as helping the region grow and sustain itself through financing options. The lower long term interest rates FDDC can provide helps clients increase their equity in their properties, which in turn impacts their cash flow. But while most of their actual loans go to private businesses, Hulscher said their lending is really about people.
"These businesses are run and owned by people in small communities who are the ones keeping their small towns functioning through job opportunities and growth," she said.
The REED Fund works closely with state and federal agencies, local banks and other loan funds to finance community and economic development projects. Codington-Clark Electric provides gap financing through REED to help business start-ups and expansions, create and retain jobs and assist communities with facilities, services and infrastructure needs.